I cannot say enough good things about this soup! It is easy to make and my kids LOVE it which is saying a lot.
Ingredients
4-4 1/2 cups potatoes, peeled and diced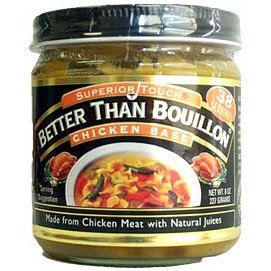 1/3 cup onions, finely chopped
1 -2 cup ham, diced and cooked
3 1/4 cups water
3 teaspoons Better than Bouillon Chicken Base
1/2 teaspoon salt ( to taste)
1 teaspoon pepper
5 tablespoons butter
5 tablespoons flour
2 cups milk
2 cups cheddar cheese, shredded
Directions
Combine potatoes, onion, ham, and water in stockpot and bring to boil.
1.) Then cook over medium heat until potatoes are tender.
Stir in the chicken bouillon, salt, and pepper.
2.) In separate saucepan, melt butter over medium-low heat. Whisk in flour and cook stirring constantly until thick.
3.) Slowly stir in milk as not to allow lumps to form and all milk is added. Continue to stir until thick (4-5 minutes)
4.)Add in cheese and stir until melted.
5.)Stir the cheese mixture into the stockpot and cook until heated through. (I also will break up some of the potatoes for thickness. It gets thicker as it cools and next day).